I'll be doing the following purchases for this portfolio this month, to improve the sector weight distribution:
Emera is fairly valued, and although earnings are estimated to decline this year, the current stock price is aligned with its historical valuation, and growth is estimated to resume next year. Dividends are estimated to continue to grow:
My next is purchase is for BCE.TO, which has a decent yield, which are estimated to continue to grow. While I expect BCE to provide a small total return, the juicy dividend will provide the stability I need in this sector, when other players (Telus, Rogers) eventually slows down their growth and consolidate (before likely expanding again).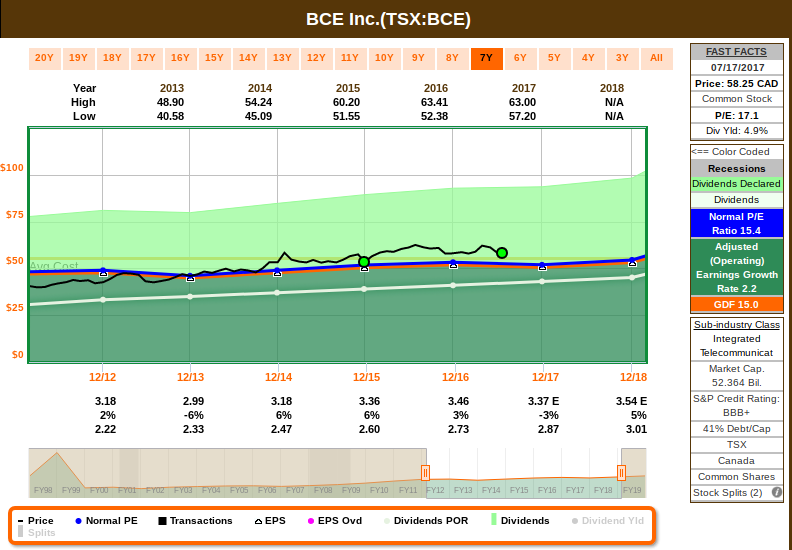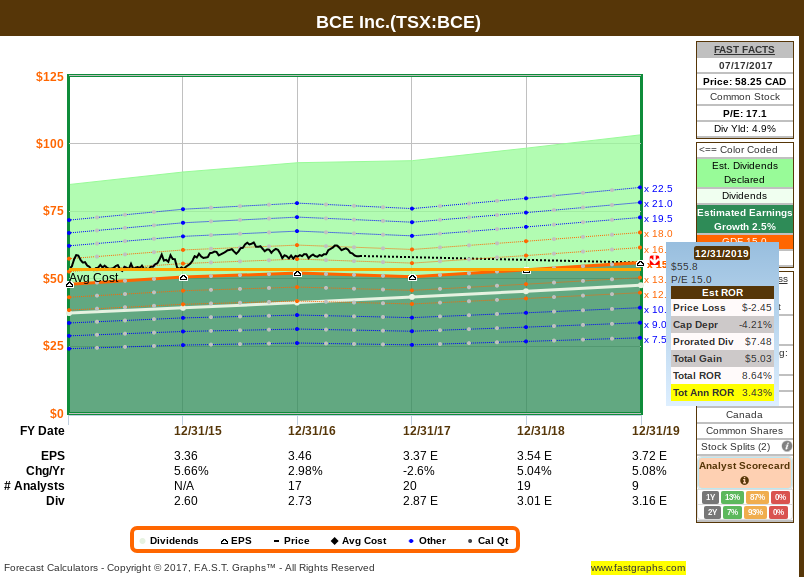 On the US side, I believe the recent announcement from Amazon acquiring Whole Foods created an opportunity on this sector. Costco doesn't really compete with Amazon, and COST price is finally attractive again: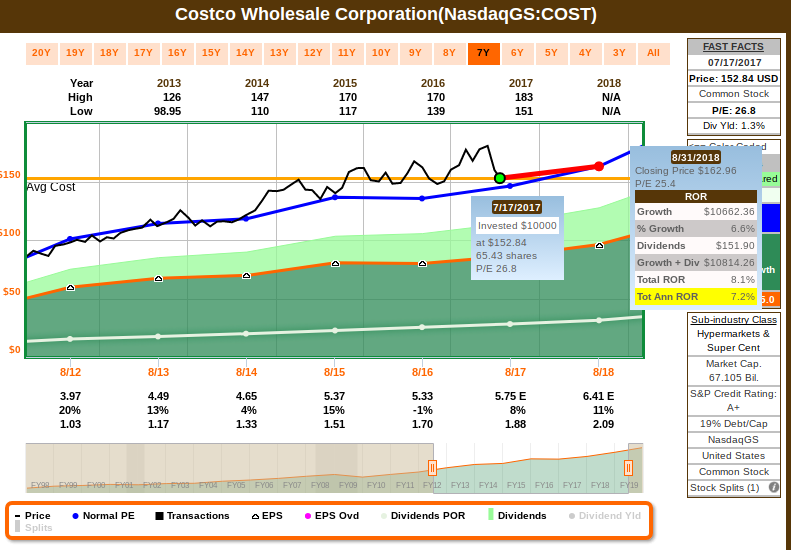 Earnings and dividends are estimated to continue to grow, so I believe the current higher multiples (typical for Costco) is justified and still presents an opportunity: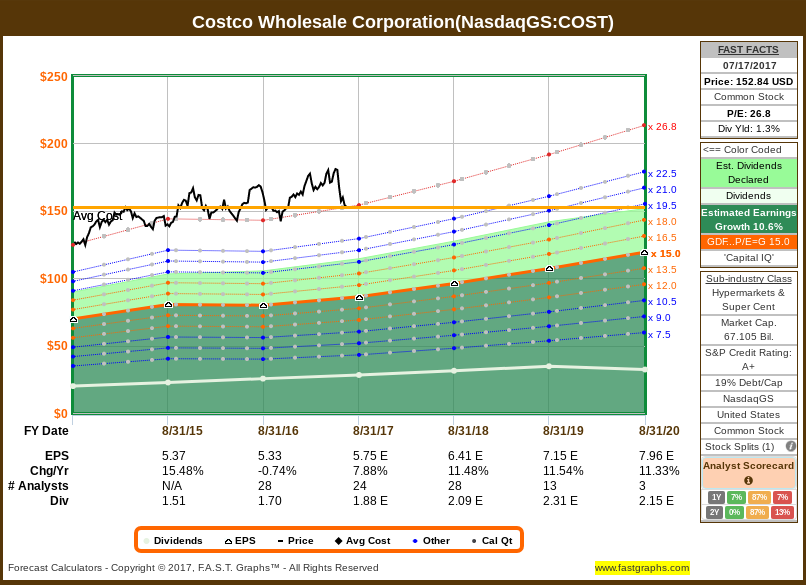 The other company that I'm adding more shares is AT&T (T), as I want to bring the weight on this sector at par with others.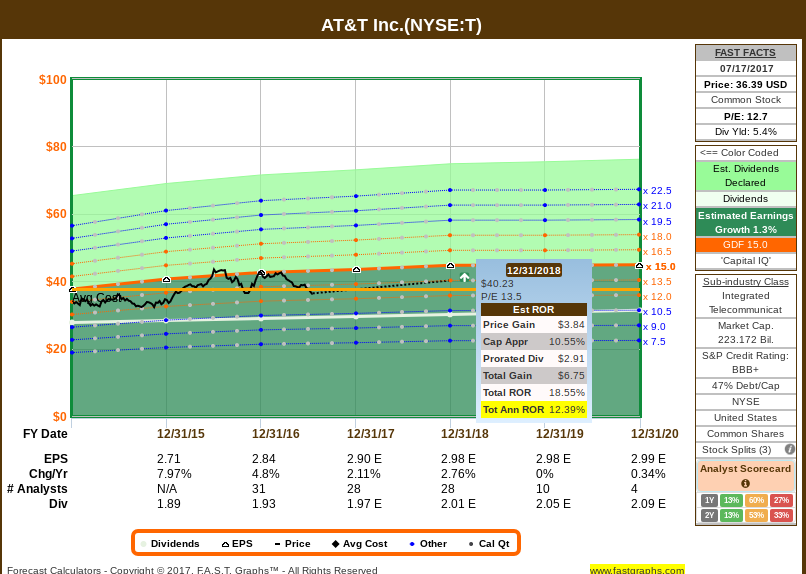 Verizon looks more undervalued, but fundamentals are a bit questionable at the moment given the recent results, the fact that free cash flow was negative and the big operational cash flow downtrend, on a industry where these metrics are stable, so adding T at this moment makes more sense to me.