Welcome to the fascinating world of Investing and Trading!
My goal is to help anyone to become a better investor. I built this website to share my strategies on how to build a complete portfolio, for both short and long term. I also want to demonstrate how I maintain the required temperament during turbulent times.  For the short term, I built algo trading portfolios to maximize the success of short-term stock trading.
I'm a firm believer that anyone can learn how to invest and trade properly. My ideas are just a few out of many possibilities. I will offer as much supporting data and facts as I can, but everyone still need to do their due-diligence and assess if a given strategy is suitable for their goals. Let's begin!
Ideas for a Complete Portfolio of Stocks: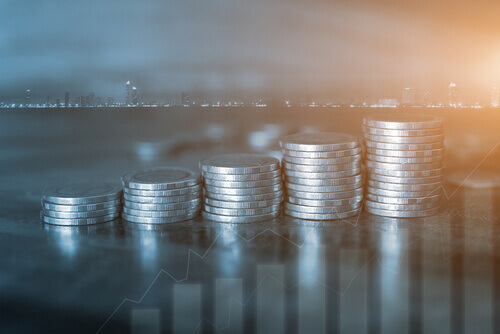 The idea is to partner with businesses for the long term. For this kind of strategy, short term price or a major market correction doesn't matter. Instead, the focus is on the quality of the companies behind a stock, what I believe its current intrinsic value is, and most importantly, what I expect the future intrinsic value to become. As a dividend growth investor, I'm more interested in growing my dividend income streams over the coming decades as a I plan to never sell shares when I retire. The types of companies I own stakes in have long histories of success, high credit ratings and outstanding balance sheets.
I've written algo trading models so that anyone can easily follow what stocks to buy and sell. Known investing books and white papers are the base for financially sound ideas. Developing an algo trading model based on these ideas simply mean automating the execution of these books in a consistent manner and with less efforts once a model is live – the computer running the algorithm does the hard work for us. I simply follow what to buy and sell based on the notifications I receive via email, which are also on the website.
Dividend growth is a great strategy to build financial independence through the growth of dividends and compounding overtime. It's paramount to have the proper temperament and right business mindset, as well as proper due-diligence regarding quality (what to buy) and valuation when to buy.  Lastly, one should have a well defined criteria to when to sell these stocks.  
Learn more
on how I am using this strategy to build the foundation to live off perpetual growth income and
which stocks
I'm currently partnered with.
Quality and strong fundamentals

95%

95%

Diversification

45%

45%

Valuation

80%

80%

Dividend Growth

90%

90%
Have any questions?
Investing and Trading is my passion. Knowledge is power. How can I help you?